Exciting workshops: Law of Attraction
Here is a flavour of the exciting workshops on offer and the "Networking, Connecting and Dilemma-Solving" Session
Click here to book this event
Harnessing the law of attraction at work
When you know what you want in life it enables you to harness the law of attraction. But if you feel overwhelmed, frustrated or out of sorts in your job or your life, it can impact on your happiness and well-being, and ultimately your goals and intentions for your ideal life. Then how can you attract what you want.
In this interactive workshop you will take a journey of self discovery to learn simple principles you can take to understand more about you and steps you can take to attract what you want.
This session will enable you to create a vision to enable you to live your inspired life, by exploring what you need to do to make it even better. You will also understand your gifts and talents and how to use these each day and learn how to be, do and have what you want. You'll take time to reflect, be inspired and learn from others too.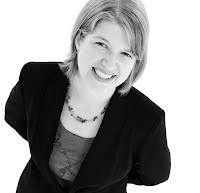 About Karen Williams
Karen Williams is a qualified coach and NLP Master Practitioner. Having spent 15 years in the corporate world as a manager, trainer and Human Resources professional.
In November 2006, she qualified as a coach and created Self Discovery Coaching which specialises in helping career changers and those facing redundancy to find a job they love. She also works with teams to help them to reach their full potential.
Over the last eighteen months she has taken her business to the next level through spending time with 11 inspirational performance coaches whilst studying for the NLP Master Practitioner qualification. This has resulted in her first book, The Secrets of Successful Coaches, which was published this spring. She has recently created a mentoring programme for new coaches to help them to turn their passion into profit. Find out more about Karen at www.thesecretsofsuccessfulcoaches.com and www.selfdiscoverycoaching.co.uk.
Work with the Law of Attraction to attract your perfect relationship or improve the relationship you are currently in.
This workshop will take you on a journey of personal discovery to:
Let go of what may be in your way of deep connection with yourself and a special other.
Open to your true desire and intention for a loving RELATIONSHIP in your life.
See yourself as others see you and feel your potential for choosing affirming action.
You will leave with simple tools to make the Law of Attraction work for YOU in your relationships and in your intimate life!
About Priya Tourkow
Priya Tourkow is a holistic psychotherapist with in-depth training in the Sacred Art of Tantra: an ancient philosophy integrating the heart and soul into relationships.
When she began working in private practice, fifteen years ago, she observed many of her clients struggling with issues of relationships and intimacy. This is the arena she is drawn to with passion, humour and a natural down to earth ability.
Priya has for ten years, until recently, represented the Human Awareness Institute (HAI), a pioneer in experiential workshops about love, intimacy and sexuality, and has produced or facilitated over 50 HAI workshops and introductory events. She has also created and led, with her husband, many Tantra-based relationship workshops in the UK and USA.
Priya has her own private practice in North London specializing in relationship problems and psychosexual issues.
Her biggest love is supporting others to create more loving connection in their lives, whether with partners, friends or family
www.intimacyworks.com
Note about Annie Kaszina: Annie Kaszina who was one of our presenters on our original line up has been prevented from being with us because of an illness in her family. Priya Tourkow has kindly agreed to take her place. We send our warmest wishes for a speedy recovery to Annie and her family….
Be the Magnet: Reclaim your Power
We are vibrational beings, more electrical beings that we are flesh and blood. What we receive into our lives will always be an exact reflection of our current vibration regardless of what we are asking for directly. Our awareness of this enables us to raise our vibration so that we work in tandem with the Law of Attraction to effectively draw to us those things that really are for us to be, to do and to have.
In this workshop you will learn:
How your thoughts and feelings profoundly effect your vibration
How to raise your vibration to draw to you that which you desire
How to connect with Source energy, the very Highest and Best within you, so that you attract the very highest and best to you
How to combine this connection to Source with a willingness to receive what the Universe is wanting for you
How to work with Source to change patterns of thought and behaviour that are limiting your good
This workshop will include a guided meditation to assist you becoming the powerful magnet that draws to you all that you desire.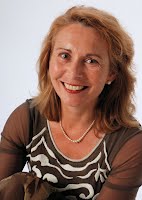 About Sarah Alexander:
Sarah Alexander is a coach and a mentor, guiding people worldwide through her intuitive insights to align their personal and professional lives with their Spiritual Intelligence. She works with clients privately and in the business setting, and is a regular public speaker and workshop presenter.
Her book is Spiritual Intelligence in Business: The Eight Pillars of 21st Century Business Success.
www.sarah-alexander.co.uk
Feel "good" with Biodanza
Biodanza is a powerful body-based coaching and personal development system that draws from dance, movement, complementary therapy, and moving meditation, and uses heart- opening music to provide a nurturing environment that promotes both physical and emotional healing and personal transformation. There are no steps to learn, so it is ideal for participants who want to benefit from dance, and believe "they can't dance", as well as those who can and are looking for something more.
Biodanza is where dance meets personal development. It uses a series of exercises which are uplifting, energising or relaxing, and in sequence take participants away from their thinking minds (and any disempowering self talk that resides there) and into experiences of fun, pleasure and bliss, and other positive states that facilitate sustained well-being and positive change.
Of all the benefits that Biodanza offers, one of the simplest and most profound is the "feel good" factor. When we "feel good" everything is possible, and Biodanza helps us find the key.
In this session, we will be harnessing the power of the law of attraction by eliciting joy, appreciation, love, passion, empowerment, hopefulness, freedom, happiness, positive expectation, and self belief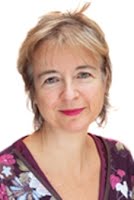 About Karen Skehel:
Karen has been offering transformational holistic coaching both within organisations and for private clients since 2001. She has led personal development workshops in relationships, coaching and in "emotional intelligence".
She has coached in front of 1.5 million people on ITV's most popular day time programme, and has also appeared on ITV2. She wrote for Natural Health Magazine as The Soul Doctor and The Life Coach contributing a page addressing readers' life challenges every month.
Biodanza is one of her greatest passions. She was invited to contribute a chapter to "A Coaches Story" published by Bookshaker in 2011. In it she says: "This dance and movement-based process is very powerful for facilitating nurturing, healing and love. In fact it is so powerful that I cannot NOT offer it to the world!"
In May 2011, she appeared on the BBC's equivalent in South Korea teaching Biodanza in a documentary on dance as therapy.
You can find out more about her coaching work at www.wow-coaching.co.uk and her coaching supervision work at www.coachingsupervisor.co.uk. She is also the founder of www.associationofcoachingsupervisors.com
Click here for details of the "Networking, Connecting and Dilemma-Solving" part of this event.
Elaine Gleeson is leading the networking, connecting and dilemma solving session.She is Success and Certified VisionBoard Coach who is passionate about helping her clients live their vision and create their dream lives
Click here to book this event