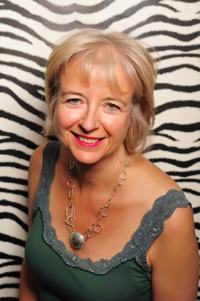 The Inner Spa is a well-being and development programme designed and developed by myself, Karen Skehel.
I am a holistic executive coach who brings over 25 years of business and personal development experience to coaching. My background spans advertising sales and marketing; commercial radio and sales promotion; and counselling and group facilitation.
I founded and ran my own successful marketing agency and have led personal development workshops in relationships, coaching and in "emotional intelligence".
I more recently rebranded myself as "Change Agent" working "Mind, Body, and Spirit" as my work encompasses coaching, leading workshops, leading meditations, teaching dance meditation, and offering energy work. I am fortunate to have had many "claims to fame". For example:
I have coached on relationships in front of 1.5 million people on ITV's most popular day time programme, (The Trisha Show, ITV's answer to Oprah) and have also appeared on ITV2.
I also wrote for Natural Health Magazine as The Soul Doctor and The Life Coach over a four year period, contributing a page addressing readers' life challenges every month.
I have pioneered the use of self-healing coaching to help people reduce or overcome the symptoms of long-standing or so-called incurable conditions.
I appeared on the BBC's equivalent in South Korea teaching Dance Meditation as part of a documentary on dance as therapy, alongside facilitators from all over the world. I have also taught a session for BBC1 Inside Out series where I showed 3.6 million viewers how Londoner's can have fun without alcohol.
I have also developed a new treatment process which combines coaching and healing therapies. Named Chikara (meaning "powerful" in Japanese), the process has been described as beautiful, powerful and unique by one of the UK's Reiki Masters
In 2011, I became a published author (through the Coaches Story)
Having worked with hundreds of clients over the last 14 years, I have learnt a thing or two about what people want, what they need and what works. I blend my combination of skills to bring my clients experiences that are empowering, fun and life changing. You can find out more about me at www.theinnerspa.co.uk; www.dayofwomen.org; www.wow-coaching.co.uk and coaching supervision at www.coachingsupervisor.co.uk



.